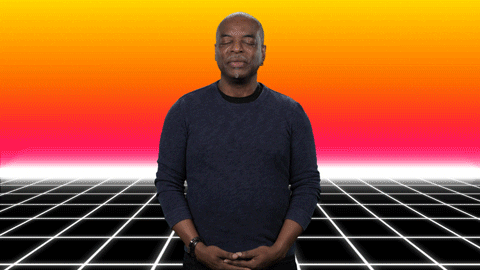 It's time!  UMW Academy is Thursday from 9:00 AM – 4:00 PM!  (Registration is now closed.)
Here are the details you need to participate in this virtual conference. 
UMW Academy Zoom Link: 
The link you were sent via email is the only link you will need to use for UMW Academy.  Please use this link to join (or rejoin if you come and go) as it has the passcode embedded in the link. 
Breakout Rooms: 
We have setup separate Breakout Rooms for the different concurrent presentations occurring at UMW Academy.  This allows you to choose the sessions you would like to attend, or move between the different concurrent sessions.  Moving around is okay, so feel free to do so! This short video shows you how to go to a Breakout Room in case you have not done this before.
Getting Help:  
If you need any help with your UMW Zoom account or connecting to the conference, please contact the Help Desk at 540-654-2255.  They are ready to assist. If you have questions during the conference, just navigate back to the main room in Zoom. One of our conference staff members will be available to assist you.  
Zoom Updates: 
To be sure you can easily move between the Breakout Rooms, please update your Zoom software client to the latest version.  This guide provides the steps to follow to perform an update. 
The update should work without an administrative account on a PC, but if you have a UMW-owned Mac, you will need access to an administrative account and password to perform the update.  If you don't have an administrative account for your Mac, the Help Desk is available to assist you with this update and can connect to your computer remotely.  Give them a call at 540-654-2255 for help with any issue related to Zoom account access or client updates. 
Choose Your Sessions: 
Like to plan ahead? You can view the complete schedule and program!  Once you know what sessions you would like to attend, you will simply go to the specific Breakout Room for that presentation.  Want to choose your sessions on the spur of the moment?  That works too. 
Technology Access:  
We want everyone to have access to this virtual conference.  While many of us have a computer, webcam, microphone, and solid internet access, some do not.  For those that need access to these things to attend, we have set up an in-person site in the HCC to meet these needs.  Simply come to the HCC Info Desk and our student assistant will assist you in getting setup to participate.  Please remember, following UMW's MMDC policy (monitor, mask, distance and clean) is required in the HCC.  
Thanks for all you have done to move through a most challenging academic year.  We look forward to hearing the many ways our community taught, helped, and supported our students to learn.  We look forward to your voice as part of conference as well.